Digital Shelf Edge (DSE) or Electronic Shelf Labels (ELS) have seen a recent rise in popularity. As technology has advanced and becomes more cost-effective, many shops have turned away from traditional ticketing in promotional areas and introduced DSE into their retail and exhibit spaces. Customers are also engaging with, and encouraging the inclusion of, more technology. A 2018 research report noted that '67 % of shoppers think tech improves the store experience.' [1]
DSE may have been around for a while now, but its capabilities and long-term benefits have recently advanced dramatically. Two of the main advantages of DSE, that are drawing in retailers are the ability to advertise at the shelf and electronic ticketing flexibility.
Electronic Ticketing
Electronic ticketing is a game-changer as 'more than three-quarters (78%) of retailers would like to be able to implement more price changes and promotions to offer customer better prices and deals in store.' [2] DSE allows retailers to have this flexibility and control over price changes, easily integrating with existing EPOS databases and ensuring that price tickets are consistent and quickly updated. Prices can be updated in real-time, allowing regular price changes and end of day sales on perishable goods. The cost of printing tickets is eliminated, and prices can be easily updated and amended without additional cost.
Advertise at the Shelf
DSE offers far more than an electronic ticketing solution. It also provides the unique opportunity to advertise at the point of decision using full colour, full-motion video on HD screens. Brands can play advertisements and grab potential customers' attention, drawing them to promotional areas. Digital content can be scheduled remotely and updated in real-time without anyone having to be present on-site.  
Electronic ticketing and advertising solutions are vital components of DSE; however, here at Blynk, we believe that DSE solutions have a wealth of untapped potential and offer retailers endless opportunities. DSE has the capability to bring the online buying experience to the shelf and transform purchases into experiences.
Online Buying Experience at the Shelf 
Blynk created an elevated digital shelf-edge system that included electronic ticketing and advertising, utilising the technology in a meaningful way to benefit the customer and compete with the online shopping experience. Providing a similar experience customers' would receive online, they can find additional information and be guided through the decision-making process. The customer can browse product reviews, currency conversion, competitive pricing, recipes, tips, and tricks; there are so many possibilities.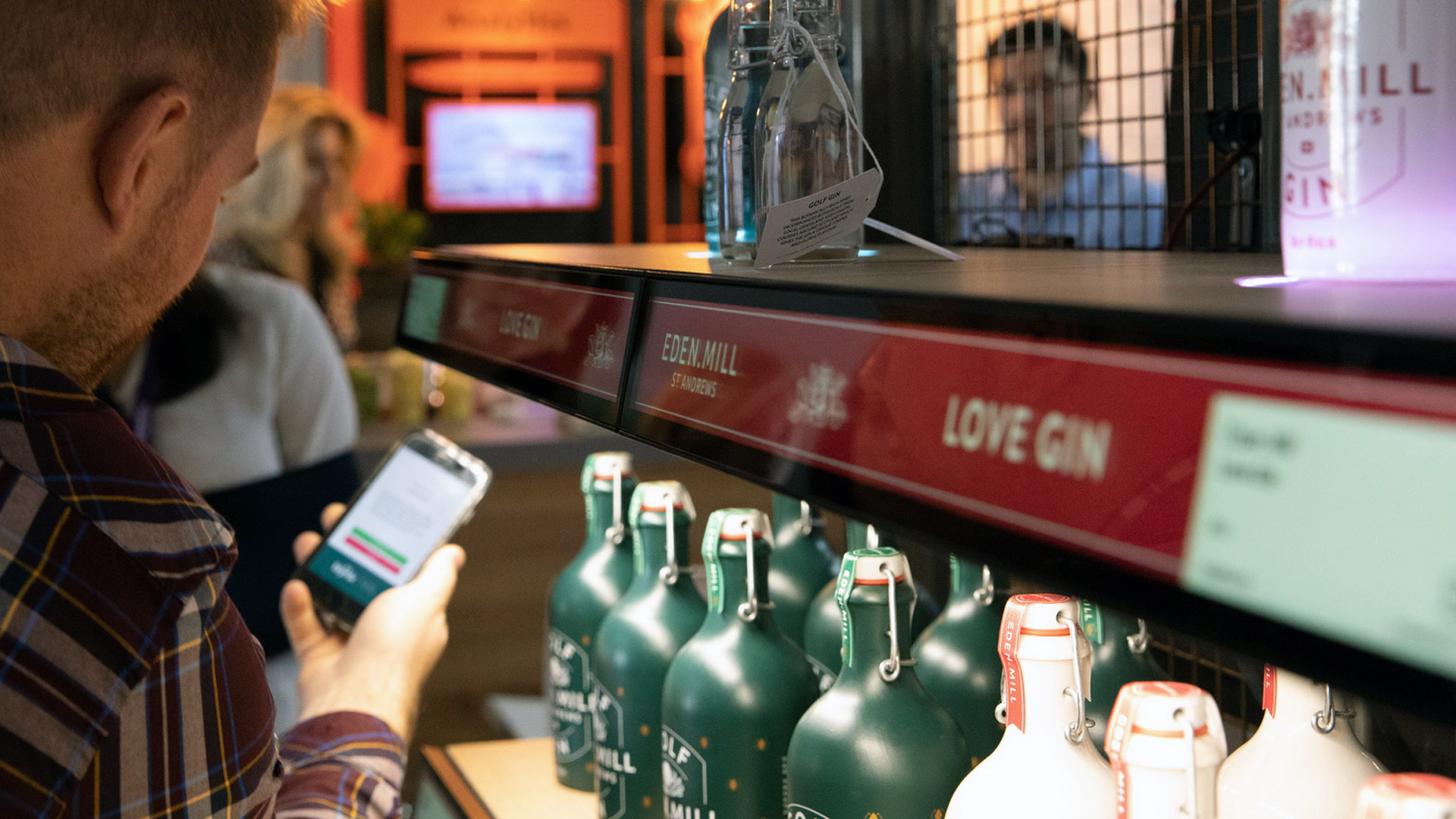 Transform a Promotion into an Interactive Experience
DSE can be fused with other technology and work across multiple platforms to become part of a larger display or experience, creating a smart integrated solution and increasing product visibility. Depending on the retailer's goal, they could provide the customer with additional information, help them select a product, attract attention, or leave a lasting brand impression. Interactive experiences can also provide valuable usages analytics to measure the success of promotions and capture customer data. 
Remotely Triggered
Personalised content or contextual information can be triggered as a customer approaches or interacts with a product. These triggers may be through additional hardware or proximity sensors. Customers can receive further details as they pick up or scan a product.
Dynamic Content
Content can update automatically based on external data feeds, such as live travel information or social media feeds. For instance, you could have certain advertisements appear on sunny days, or show multilingual messages based on departing flight information.
Contactless Control
The Contactless control system allows customers to interact with DSE using their mobile device. Customers can trigger content, find further product information, complete a questionnaire to select the most suitable product or play a game.
It is easy to see why DSE has been rising in popularity, giving retailers increased flexibility and exciting new promotional opportunities. If you wanted to discuss anything DSE related, get in touch.
[1] Ltd, D., 2021. Displaydata Planet Retail Research Report Info.displaydata.com. Available at: https://info.displaydata.com/planet-retail [Accessed 10 February 2021].
[2] Ltd, D., 2021. Displaydata Planet Retail Research Report info.displaydata.com. Available at: https://info.displaydata.com/planet-retail [Accessed 10 February 2021].