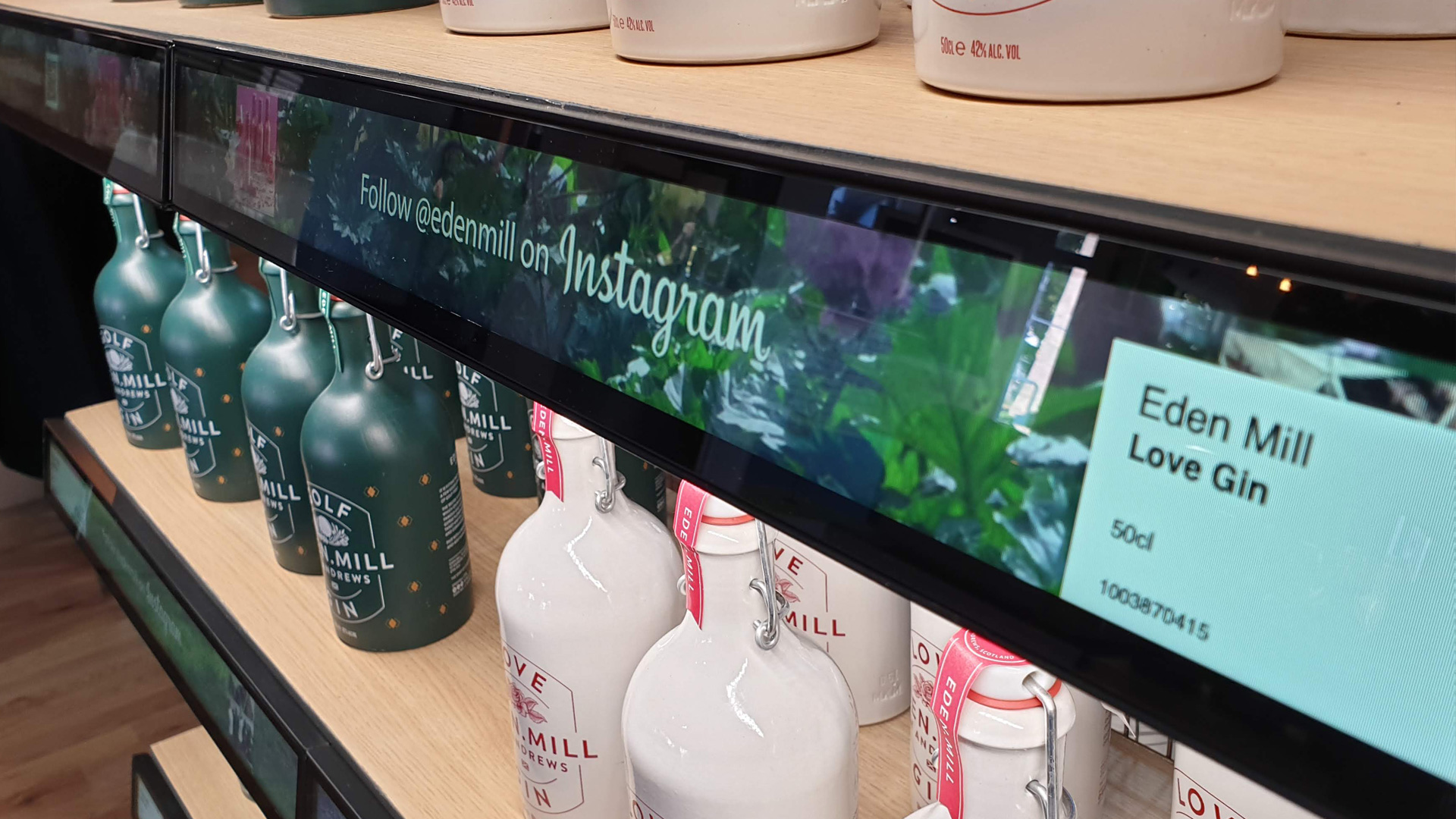 What is D@POS
Digital at the Point of Sale (D@POS), does exactly what it says on the tin, it's the methodology of including a digital component at the point of sale in a meaningful way, to attract and guide the customer through the decision-making process. D@POS can be applied in a variety of different ways and include a combination of technologies. Everything from proximity sensors, to RFID readers and interactive QR codes or any other clever tech our inventors can create. The tech can then be easily integrated into display furniture or built into a bespoke display. 
Other than being the brains behind the operation, what are the benefits of D@POS?
Every marketeer out, there would agree that capturing and engaging the customers' attention is key. D@POS allows you to not only engage with customers but enlighten and convert them at the most crucial point in the shopping journey. D@POS can be used to emphasise products in a promotional display, trigger personalised content as a customer interacts with a product and increase your overall brand visibility. D@POS inspires customers to connect with your brand and products in new and novel ways, transforming a purchase into an experience. It not only delivers exciting opportunities for customers it also provides valuable usage analytics to help measure the success of your campaign, from the most popular time of the day, to which product out of a selection was picked up the most. The possibilities are endless!
D@POS in Action
Our elevated Digital Shelf Edge is a prime example of D@POS principles in action.
It's so much more than just displaying content on the screens. We have fused our Digital Shelf Edge together with; dynamic ticketing, triggered content, contactless controls & Lift & Learn technologies to create a heightened shopping experience. This is D@POS methodology at it's finest, the 'glue' that seamlessly blends it all together.